Please email us via the contact form below, to arrange a consultation. Someone will respond to you soon. Alternatively phone (02) 4210 6139.
( SEO and other unsolicited marketing will not be replied to.)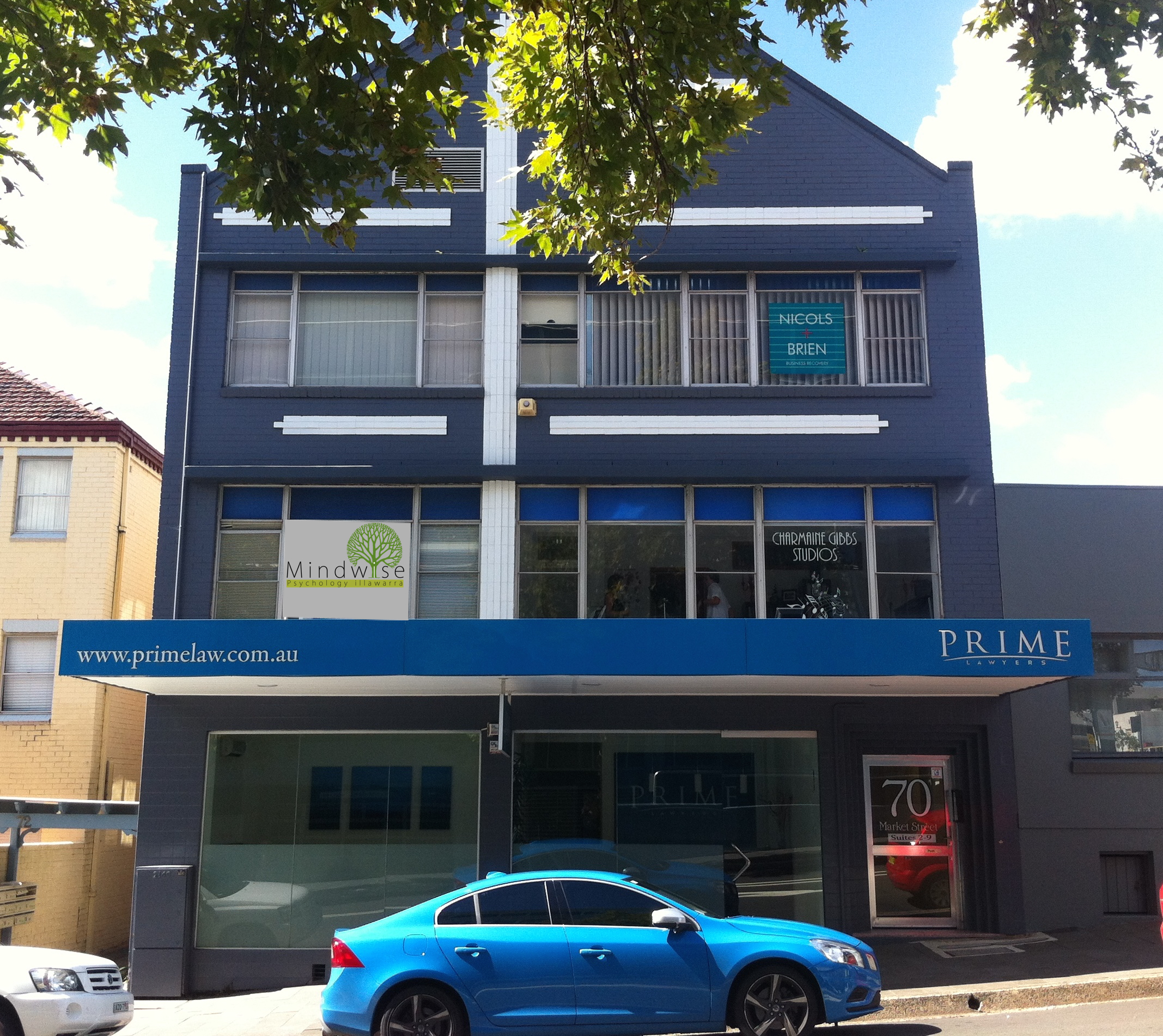 We are conveniently located in Wollongong CBD, just west of the square (that's the Square with the cathedral, Police Station, and Marketview University accommodation) above Prime Lawyers. See map below.
The consulting rooms are comfortable and pleasant with good natural light and a lovely leafy outlook.
Address:
Suite 5 (1st Floor)
70 Market St
Wollongong
NSW 2500
Australia
Phone: (02) 4210 6139
Fax: (02) 8319 1085
Address
Level 1, 70 Market Street
Wollongong, NSW, 2500.